Topic
Democracy is the best hope for peace.
Topic Statement
Immanuel Kant posited that if all countries were liberal democracies, war would become a thing of the past. Kant's thinking was revived in the 1960s by scholars arguing democratic governments are less likely to wage war due to, among other things, shared democratic institutions, norms, and values. The 2019 Lafayette Debates topic challenges students to scrutinize the contemporary utility of democratic peace theory. Affirmatives are asked to defend the proposition that liberal democratic habits, norms and institutions within states are the most desirable outcomes for predicting interstate peace. Affirmatives are not asked to defend specific proposals for promoting democracy or democracy promotion in general but instead to focus on the value of democracy as a predictor of peace. Negatives are asked to rebut this proposition by arguing either that liberal democracy is not a reliable predictor of interstate peace or that some other theory of interstate peace and conflict should be preferred when assessing and understanding which outcomes are most likely to promote interstate peace.
Lafayette Debates US National Championship
Congratulations to Lafayette Debates US National Champions The George Washington University, General Lafayette Debates Champions U.S. Naval Academy, and all 28 schools from 14 states, Washington D.C. and France competed at the 2019 Lafayette Debates US National Championship in Washington DC:
American University
California Polytechnic State University
Claremont Colleges
Cornell University
Duke University
Ecole de Guerre
Emory University
Florida State University
George Mason University
George Washington University
Georgia State University
Gonzaga University
Howard University
Lake Forest College
Liberty University
Loyola Marymount University
Patrick Henry College
University of Georgia
University of Mary Washington
University of Miami
University of Michigan
University of Missouri-Kansas City
University of Rhode Island
University of Richmond
University of Texas
US Military Academy
US Naval Academy
Yale University
Lafayette Debates Western Championship
Congratulations to the Lafayette Debates Western Champions from George Washington University and to all of the 38 students, coaches, and others who participated from the following 7 schools:
California Polytechnic State University
Claremont Colleges
George Washington University
Loyola Marymount University
Patrick Henry College
Pepperdine University
University of Southern California
Lafayette Debates at the
US Universities Debate Western Championship
Congratulations to the US Universities Debate Western Champions from Regis University and to all of the 158 students, coaches, and others who participated from the following 19 schools:
Carroll College
Corban University
Dominican University of California
Hawaii Pacific University
Kansas State University
Northwest University
Pacific Lutheran University
Regis University
Seattle University
University of Alaska Anchorage
University of British Columbia
University of Denver
University of Hawaii at Manoa
University of Puget Sound
University of Southern California
University of Washington-Tacoma
University of Wyoming
Vanderbilt University
Willamette University
Lafayette Debates at Lake Forest University
Congratulations to the Lafayette Debates at Lake Forest University Champions from Wheaton College and to all of the 36 students, coaches, and others who participated from the following 6 schools:
Edgewood College
Oakton Community College
Lake Forest College
Loyola University
University of Chicago
Wheaton College
Lafayette Debates at the
US Universities Debate Eastern Championship
Congratulations to 2019 US Universities Eastern Champions from Cornell and to all of the 205 students, coaches, and others who participated from the following 19 schools:
Bard College
Brooklyn College
Claremont Colleges
Clemson University
Columbia University
Cornell University
Davidson University
Duke University
East Carolina University
Franklin and Marshall College
George Washington University
Georgetown University
Hobart and William Smith Colleges
Kings University
Middlebury College
Morehouse College
Patrick Henry College
University of Rochester
Vassar College
2019 Lafayette Debates National Championship Elimination Rounds Judges
Colonel Terry L. Anderson
Colonel Terry L. Anderson joined the National War College faculty in 2018. He began his career in the infantry at the 101st Airborne Division, then became a military intelligence officer with assignments in the 2nd Infantry Division and the 513th Military Intelligence Brigade - in support of US Army Central. Terry was then designated a Foreign Area Officer (FAO) and became a regional director at European Command, followed by tours at various US Embassies including Army Attaché in Kosovo, Defense Attaché in Slovakia, Senior Defense Official in Tunisia and most recently in Berlin, Germany. Operational and combat tours include Panama, Korea, Kuwait, Iraq, Uganda, and the Balkans. He is a graduate of Old Dominion University and earned Master's degrees from the University of Kansas and the US Army War College.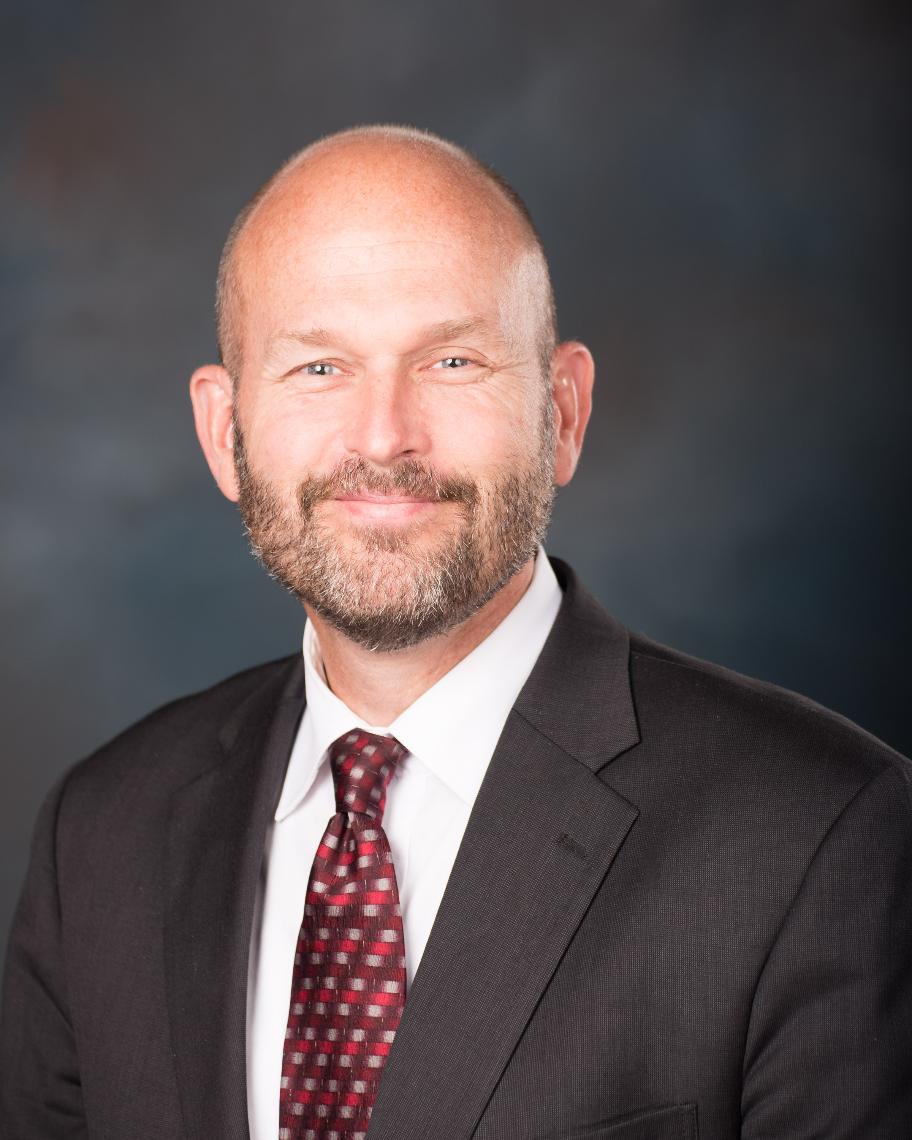 Dr. Richard B. Andres
Richard B. Andres is a Professor of National Security Strategy at the U.S. National War College where he teaches courses on strategy development and cyber strategy and policy. Across his career he has served as a personal consultant on strategy to the Director of the National Security Agency-U.S. Cyber Command; the Secretary of the Air Force; the Commandant of the Marine Corps and other national leaders. He has led strategy development teams for the Bush and Obama White Houses, various combatant commands and other government and private organizations. Dr. Andres teaches courses on cyber strategy at Georgetown University SSP and Johns Hopkins SAIS. He is a senior fellow at the GW Center for Cyber and Homeland Security and sits on boards at the American Enterprise Institute and Pacific Northwest National Laboratory.
Saskia Brechenmacher
Saskia Brechenmacher is an associate fellow in Carnegie's Democracy, Conflict, and Governance Program, where her research focuses on gender, conflict, and governance, as well as trends in civic activism and civil society repression. Prior to joining Carnegie, Brechenmacher worked as a graduate researcher at the World Peace Foundation in Boston, and served as the co-investigator for a research project on corruption and state legitimacy in northern Uganda for the Institute for Human Security at Tufts University. From 2015 to 2016, she was a fellow at the Tufts Initiative on Mass Atrocities and Genocide. Brechenmacher is a graduate of Carnegie's James C. Gaither Junior Fellows Program and also gained experience at Carnegie Europe in Brussels, the Friedrich-Ebert-Stiftung in London, and the EUROPEUM Institute for European Policy in Prague.
Dr. Olena Kovalova
Dr. Olena Kovalova has been a member of the faculty of the National War College since September of 2011. She came from the George C. Marshall European Center for Security Studies, Garmisch-Partenkirchen, Germany, where she served as a Professor of National Security Studies for the last six years. She taught in the programs on Terrorism and Security Studies, Advanced Security Studies, Security, Stability, Transition and Reconstruction, Senior Executive Seminars, and Eurasia Security Seminars for the U.S. Foreign Area Officers. Dr. Kovalova is an expert in democratization and good governance, security sector reform in transition societies, nexus of crime, corruption, and terrorism, security organizations in Europe and Eurasia, and strategic environment and interactions in Central Eastern Europe and Eurasia. She has a Habilitation Doctorate in Politics from the Institute of Politics and Ethno-National Studies, Kiev, Ukraine. Dr. Kovalova was directly involved in higher education transformation in the postcommunist world through participation in the Yale University's Civic Education Project. She provided academic expertise for the European Commissions enlargement projects and participated in endeavors of the Partnership for Peace Consortium of Defense Academies and Security Studies Institutes (USA-Germany Switzerland) designed to assist with reforms in the field of political military education in transition states. In 2009-2011 Dr. Kovalova was a Member of Chambésy Roundtable Discussion on European security issues with the involvement of Russian, European and U.S. experts and officials with an emphasis on the ongoing strategic review and the evolving mutual security perceptions. She have authored or edited three books and over 40 articles on EU and NATO enlargement, transitional transformations, and security of Ukraine, Russia, and Eurasia.
Dr. Paul K. Huth
Dr. Paul K. Huth is the Director of Center for International Development and Conflict Management and editor of the Journal of Conflict Resolution, as well as a professor in the Government and Politics Department at the University of Maryland. He specializes in International Relations Theory, International Conflict and Security Affairs, and United States Foreign and Defense Policy. His current research interests include the study of territorial disputes as a cause of international conflict and war in the 20th century, the impact of international law on the resolution of international disputes, how political institutions in democratic and non-democratic systems affect the escalation and resolution of international disputes, and the wartime consequences of armed conflict for civilian populations in the 20th century--with a particular focus on the mass killing and forced migration of civilian populations. Dr. Huth obtained a PhD in Political Science from Yale University in 1986.
Dr. Cécile Blatrix
Dr. Cécile Blatrix is a professor of political science at the Paris Institute of Technology for Life, Food and Environmental Sciences, or AgroParisTech. Dr. Blatrix received a PhD from the University of Paris at the Sorbonne in 2000. Over her academic career, her research has focused on the intersection of social movements, government institutions, and democracy. Dr. Blatrix has been widely published in academic journals, conference proceedings, and books, and has taught hundreds of students over the years.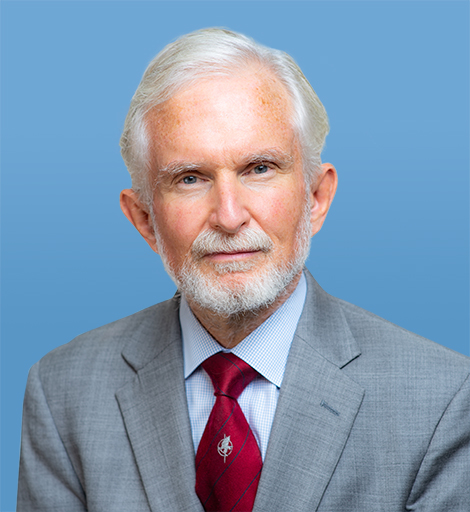 E. Wayne Merry
E. Wayne Merry is Senior Fellow for Europe and Eurasia at the American Foreign Policy Council in Washington, DC. He is widely published and a frequent speaker on topics relating to Russia, Central Asia and the Caucasus, the Balkans, European security and trans-Atlantic relations. In twenty-six years in the United States Foreign Service, he worked as a diplomat and political analyst specializing in Soviet and post-Soviet political issues, including six years at the American Embassy in Moscow, where he was in charge of political analysis on the breakup of the Soviet Union and the early years of post-Soviet Russia. He also served at the embassies in Tunis, East Berlin, and Athens and at the US Mission to the United Nations in New York. In Washington he served in the Treasury, State, and Defense Departments. In the Pentagon he served as the Regional Director for Russia, Ukraine and Eurasia during the mid-Nineties. He also served at the Headquarters of the US Marine Corps and on Capitol Hill with the staff of the US Commission for Security and Cooperation in Europe. He was later a program director at the Atlantic Council of the United States. He studied economics and political science at the University of Wisconsin (Madison), has an MPA from Princeton University's Wilson School of Public and International Affairs, and studied at the U.S. Army Russian Institute (Garmisch-Partenkirchen).
Colonel Steven Heffington
Colonel Steven Heffington is the NWC Assistant Director of Educational Technology, joining the faculty in June 2015 directly after graduating from NWC. Colonel Heffington is a 1989 graduate of the Montana State University, where he earned a B.S. in Sociology and was commissioned a second lieutenant through the Reserve Officer Training Corps. Colonel Heffington is an Air Force Security Forces officer with experience spanning Europe, the Pacific, the Middle East, and Asia. Prior to attending NWC, Colonel Heffington completed a 4-year rotation as an AFPAK Hand serving a year as an embedded advisor within the Executive Office of the President of Afghanistan, and a year as an embedded advisor with the Chief of Police of Kabul Province. Prior to AFPAK Hands, Colonel Heffington held a broad range of assignments including three squadron commands: The 95 Security Forces Squadron, the 791st Missile Security Squadron, and the 91st Security Support Squadron. He holds an Master of National Security Strategy from National War College, a Master of Strategic Intelligence from National Intelligence University, and a Master of International Relations from Troy University. Colonel Heffington is married to LtCol Karen Kraybill; they have two children.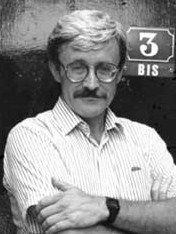 Dr. Donald M.G. Sutherland
Donald M.G. Sutherland received his PhD in French History from the University of London in 1974. He has made his professional life's work the study of the French Revolution. His first monograph, The Chouans: The Social Origins of Popular Counterrevolution in Upper Brittany, 1770-96 (1982), earned Honorable Mention in the Wallace K. Ferguson Prize competition of 1981-82 awarded by the Canadian Historical Association. It has been translated into French. His second monograph, France, 1789-1815: Revolution and Counterrevolution, vol. 1 of Douglas Johnson (ed.) The Fontana History of Modern France (1985) has been translated into French, Dutch, and Italian. A new version appeared in 2003. Professor Sutherland has also published twenty-seven articles, two of which won the Koren prize (1975, 1985), awarded by the Society for French Historical Studies for the best article in French history by an American or Canadian. He has given papers to scholarly conferences around the world, has been an editor of French Historical Studies, reviews manuscripts and books for leading journals and scholarly presses, and has made a number of TV and radio appearances where he was interviewed about his work. Sutherland has also published two audio courses in the Modern Scholar Series for Recorded Books, Liberty and Its Price: Understanding the French Revolution and Napoleon and the French Empire. In 2002, the French government made him a Chevalier des palmes académiques for his contributions to French culture. He has also received awards from the National Council of Jewish Women, the Canada Council, the SSHRC, and the General Research Board, and the Guggenheim Foundation. He has just completed a manuscript entitled Lynching, Law, and Justice: Murder in Aubagne. Finally,Historical Refelctions/Réflexions historiques (2003) published the papers of a major conference he organized on violence and the French Revolution at College Park in October 2001.
Dr.Jennifer Brinkerhoff
Jennifer M. Brinkerhoff is Professor of Public Administration and International Affairs at the George Washington University. She holds a Ph.D. in public administration from the University of Southern California in Los Angeles, and an MPA from the Monterey Institute of International Studies. She teaches courses on public service, international development policy and administration, development management, and organizational behavior. She is particularly keen on encouraging people to pursue service careers, thoughtfully grounding their commitment to change in self-awareness and working in communities. To that end, she and her husband, Derick W. Brinkerhoff, published Working for Change: Making a Career in International Public Service (Bloomfield, CT: Kumarian Press, 2005). Dr. Brinkerhoff has expertise on public-private partnership, governance, NGOs, development management, and diasporas. Her publications include seven books, as well as four co-edited journal issues and over fifty articles and book chapters on topics ranging from institutional reform, to evaluation; NGOs; failed states; governance; and diaspora identity, development contributions, citizenship, and policy. She is the author of Institutional Reform and Diaspora Entrepreneurs: The In-Between Advantage (Oxford University Press, forthcoming 2016), Digital Diasporas: Identity and Transnational Engagement (Cambridge University Press, 2009) and Partnership for International Development: Rhetoric or Results? (Lynne Rienner Publishers, 2002); and co-editor of NGOs and the Millennium Development Goals: Citizen Action to Reduce Poverty (New York: Palgrave MacMillan, 2007). Dr. Brinkerhoff consults for multilateral development banks, bilateral assistance agencies, NGOs, and foundations. Her applied work encompasses partnership, civil society, institutional development, development management, and training methodologies, and includes work for the Ministry of Foreign Affairs, the Netherlands; and in Africa, China, Mongolia, Central Asia, and Russia for the U.S. Agency for International Development (USAID) and the World Bank. She has provided policy advice to the U.S. State Department on its diaspora engagement strategy and conducted diaspora-related commissioned research for USAID, the Asia Development Bank, the Migration Policy Institute, the Nordic Africa Institute, the United Nations, and the World Bank. She has also advised studies for the Africa Diaspora Policy Centre, the John D. and Catherine T. MacArthur Foundation, and the Organization for Economic Cooperation and Development. She has delivered training related to diasporas and development to U.S. State Department Foreign Service and Desk Officers, USAID staff, international development consulting firms, and diaspora organizations and other government officials in the U.S., the Netherlands, and Sweden.
Nate Jones
Nate Jones is Director of the Freedom of Information Act Project for the National Security Archive. Since March 2009, he has helped chart the Archive's FOIA strategy, overseeing the thousands of Freedom of Information Act and Mandatory Declassification Review requests and appeals Archive staff submit each year, as well as acting as liaison with federal agencies on FOIA matters. As director, Nate is one of the organization's chief public spokespersons on access to information. A two-term member of the Federal FOIA Advisory Committee and board member of the American Society of Access Professionals, he also serves as the Archive's FOIA counselor to the international public. He has testified before Congress, is a frequent panelist at conferences, public speaker, and regular interview subject in broadcast and print media. He was an editor-at-large for Newsweek's 99-page Special Edition, "Declassified: Exposing the Secrets," in December 2015. Nate is chief editor of the Archive's widely-quoted blog, Unredacted, where he writes about newly declassified documents and FOIA policy. He has also co-authored the Archive's past eight government-wide FOIA Audits, including, most recently, "Three out of Five Federal Agencies Flout New FOIA Law." In addition to FOIA, Nate has become a recognized international expert on the 1983 Able Archer nuclear war scare. Among other Archive web publications, he produced The Able Archer 83 Sourcebook, a comprehensive declassified document collection. In 2015, his FOIA request broke loose the long-sought, authoritative President's Foreign Intelligence Advisory Board 1990 Top Secret report on the crisis. In 2016, he published to critical praise Able Archer 83:The Secret History of the NATO Exercise That Almost Triggered Nuclear War (The New Press, 331 pages), which examines the intersection of Cold War animosity, nuclear miscalculation, and government secrecy. Other writings have appeared in Bulletin of the Atomic Scientists, Foreign Policy Online, Slate, and elsewhere. In 2012, Nate spent two months in St. Petersburg, Russia, consulting with the Freedom of Information Foundation on Russia's implementation of its Open Government Partnership commitments. In 2015, he was selected as a participant in the Woodrow Wilson Center's Nuclear Boot Camp in Rome, Italy. In 2017, he was a Nuclear History Research Fellow at the Odessa Center for Nonproliferation, Ukraine. Nate earned his BA in History and Russian Language from Lewis and Clark College and his MA in Cold War History from The George Washington University, where he used FOIA to write his thesis on Able Archer.
Christel Outreman
Christel Outreman is currently the Higher Education Attache for the Embassy of France to the United States, and Director of Campus France USA.
Derek Malone-France
Derek Malone-France is an Associate Professor of Religion, of Philosophy, and of Writing. He is also founding Co-Director of GW's French Embassy Center of Excellence and a member of GW's Academy of Distinguished Teachers (for which he served as the Inaugural Chair from August 2012-August 2014). Derek's research and teaching areas include: philosophy of religion, metaphysics and epistemology, the philosophical and religious implications of astrobiology and human space exploration, political and legal philosophy, political and religious rhetoric, and educational theory and practice. He received a bachelor's degree in Philosophy from Wofford College in 1995. He received his doctorate in Philosophy of Religion and Theology from the School of Religion at the Claremont Graduate University in 2001. Prior to coming to GW, he spent four years as a Mellon Writing Fellow and an Instructor in the Philosophy and Political Science Departments at Duke University, where he was awarded a Trinity College Distinguished Teaching Award in 2004. He also served for two years as Associate Director of Duke's Center for Teaching, Learning, and Writing. At GW, Derek has been awarded the Morton A. Bender Prize for excellence in undergraduate teaching (2008) and a University Service Collaborative Excellence Award (2013). Outside of GW, Derek serves as a Trustee and member of the Board of Directors for METI, International, the nonprofit Messaging Extraterrestrial Intelligence Initiative, and as Director of Academic Design for the NASA Astrobiology Debates educational outreach project. He has also previously served as Seminar Director for the Blumberg Dialogues in Astrobiology and Human Society, jointly sponsored by NASA and the Library of Congress. In addition, Derek is a founding member of the Editorial Board for the Bedford Spotlight Series in Composition and Rhetoric at Bedford-St. Martin's Press. And he is an elected Research Member of the International Whitehead Research Project. Derek is the author of two monographs: Deep Empiricism: Kant, Whitehead, and the Necessity of Philosophical Theism; and Faith, Fallibility, and the Virtue of Anxiety: An Essay in Religion and Political Liberalism, which was shortlisted as a finalist for the American Academy of Religion's 2013 prize for Best Constructive-Reflective Work in the Study of Religion. He is also the editor of a two-volume anthology titled: Political Dissent—A Global Reader, Vol. 1: Ancient to Early Modern Sources & Vol. 2: Modern Sources. And he has published numerous scholarly articles on topics ranging from the formal logical implications of everyday linguistic structures to the politics of the International Criminal Court.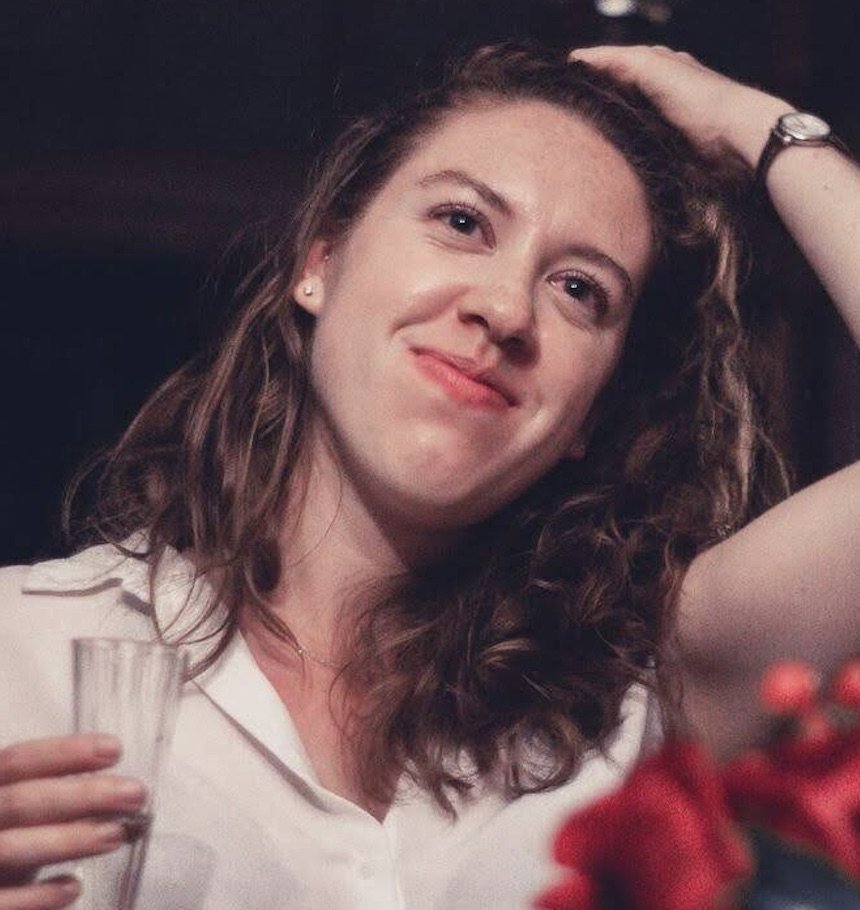 Kyla Sommers
Kyla Sommers graduated from the George Washington University in 2013 with a B.A. in History, and earned her PhD in 2018. Her focus is on twentieth century American history with an emphasis on the Cold War and cultural history. She also has a special affinity for postmodern French philosophy. Kyla has been a teaching assistant for American Diplomatic History and the assistant debate coach at GW. Currently Kyle is the Editor-in-Chief at the History News Network.